WHERE YOU'VE SEEN OUR GEAR
If you are a fan of Karate, Brazilian Jiu-Jitsu, MMA or Grappling then you have most likely seen our high quality gear in some of the most prestigious rings in the world. We have a long tradition in the martial arts, that's why major events and top of the food chain fighters look for our services.
Since we are makers, we have the know-how to design and produce professional level items. From kickboxing gloves to one-of-a-kind black belts, everything is custom made to perfection. Below you can see some of the major organizations we work with.

We supply tournament gear to the International Brazilian Jiu-Jitsu Federation events such as the Asian Open. Many world champions and BJJ legends get their belts custom made with us.

The Isami Shin Guards Pro is our most popular model (read article) and is often seen on TV broadcasts. The one and only CM Punk wears the shin guards he purchased from ChokeSports on WWE Raw

Sosai Mas Oyama used to wear our Isami Karate Gis K-400 and K-500. For decades we supplied the official IKO Kyokushin uniforms and belts to fighters and senseis all over the world.

You have seen RVDDW sponsored fighters wearing our shorts in the Octagon. Plus a number of UFC fighters purchase training gear from us.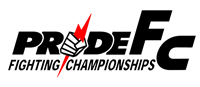 We've had a number of sponsored fighters wear our gear - fight shorts, BJJ gi, groin protector - in the Pride FC ring. 

We actually produced the official Rizin MMA ring and our logo was displayed on the canvas. Multiple fighters wore our gear during their fights.

We made the official K-1 Kickboxing gloves. You can find similar pro-level boxing gloves in our store.

You can get official Shoot Boxing gloves here at ChokeSports.

Our Grenade MMA Gloves are based on the official Sengoku gloves we made for the event. They can be purchased in our online store. 

Our parent company Isami has a close relationship with the Shooto organization. We've made their pro gloves and head guards. Purchase official Shooto MMA gear in our store.