BJJ Belt Size Guide
In this guide, we will cover everything you need to know about BJJ belts, including how to choose the right size and length based on your body type and measurements, and how to care for your belt so it doesn't shrink too much.
The Meaning of Jiu-Jitsu Belts
Brazilian Jiu-Jitsu is a martial art that places great emphasis on the use of belts to indicate the level of skill and experience of practitioners. While the color of the belt is a sign of one's rank, the proper length and size of the belt are also important factors to consider when it comes to safety and functionality during training.
What BJJ belt size am I?
Step 1: Measure your waist
Use a measuring tape to measure your waist where you would typically wear your BJJ belt. Make sure the tape measure is snug but not tight.
Step 2: Use the waist measurement to determine your belt size
Our Isami belts follow the size chart below:
A0 (100in 255cm): waist up to 27 inches
A1 (108in 275cm): waist 27-31 inches
A2 (116in 295cm): waist 31-35 inches
A3 (122in 310cm): waist 35-39 inches
A4 (128in 325cm): waist 39-43 inches
A5 (134in 340cm): waist 43-47 inches
Step 3: Select the size that corresponds to your waist measurement
Keep in mind that Isami belts may have slightly different size ranges compared to other brands, so be sure to double check the sizing chart before making your purchase.
Step 4: Try on the belt
When you receive your belt, try it on to ensure it fits properly. The belt should be snug but not too tight, and it should be long enough to tie with a knot that stays in place during training.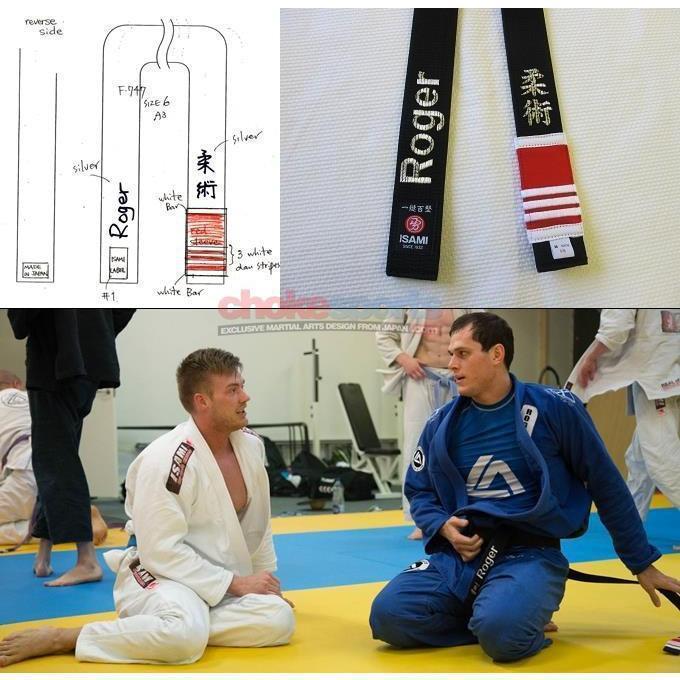 Isami BJJ Black Belt Premium
It takes so long to become a BJJ black belt that the least you can do is get yourself a one-of-a-kind belt from us.
There are six standard belt sizes (A0 to A5) to match any body type, and if needed you can order the belt in a custom length for a perfect fit.
Many Gracies, BJJ legends and world champions get their black belts custom made right here at ChokeSports.com.
Shop Now
Custom Size Belts
But what if none of the standard sizes feel right for your body type? Luckily for you here at ChokeSports.com we have the expertise to custom make any of our belts in the exact length that you need. To order a custom length belt, just go to the product page, click the button "SELECT OPTIONS" to start designing the belt, and you'll see the option "Custom Length" in the size selector. It's that easy!


Belt Shrinkage & Washing
Your new Isami Belt from ChokeSports.com will shrink naturally due to humidity and sweat. That's why we say in Japan that "the fabric is alive".
We estimate anywhere between 4% and 7% shrinkage depending on the belt model you choose. So please take this in consideration when selecting your optimal belt size. By following these steps, you should be able to find the right length of Isami BJJ belt for your body type from ChokeSports.com.
In Japan it is uncommon to wash the obi martial arts belt. However many of our international customers like to wash their belts. We recommend hand washing (with hand soap) and hang drying in the shade. Please note that regular washing will accelerate the belt's aging process and might cause it to shrink further than estimated. It will still be functional and last for many years though.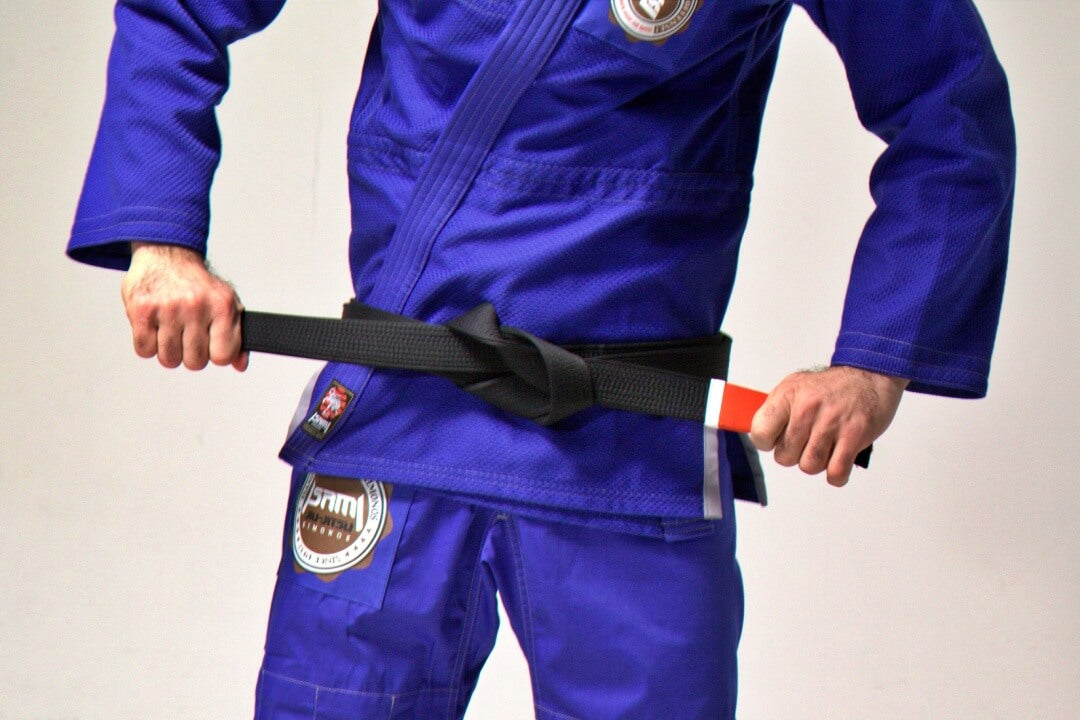 After the belt is tied
After tying the knot on a Brazilian Jiu-Jitsu (BJJ) belt, there is no set rule for how many inches should be left on each end. The amount of excess belt length can vary depending on personal preference, body type, and the type of knot used.
Some BJJ practitioners prefer to have longer belt ends to ensure the knot stays in place during training, while others prefer shorter ends to minimize the chances of the opponent making grips to set up techniques, especially sweeps, during rolling.

The International Brazilian Jiu-Jitsu Federation (IBJJF) uniform requirements specify that the belt should be 1.60 to 2.00 in (4 to 5 cm) wide, and once tied in a double knot, each end of the belt should hang 8 to 12 in (20 to 30 cm) in length.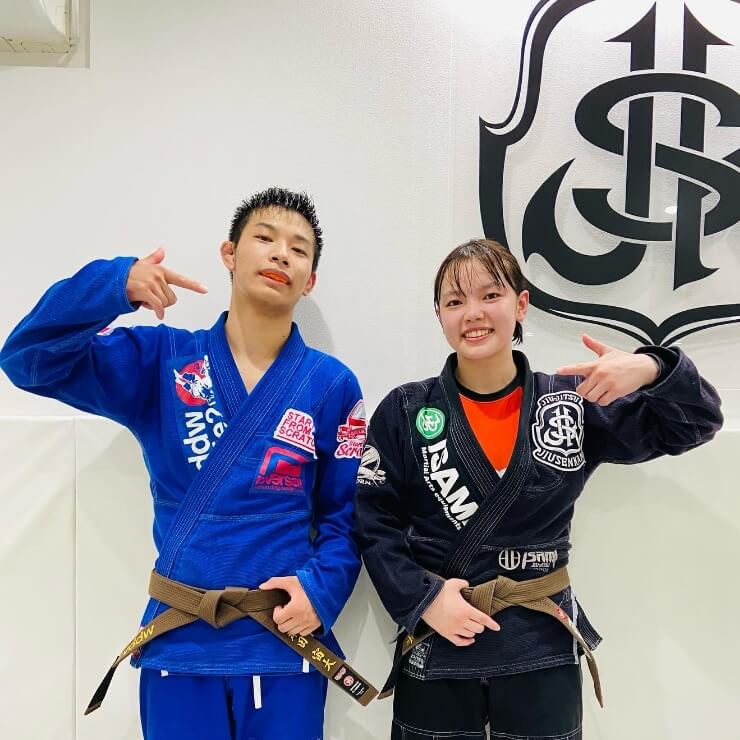 It's important to note that the IBJJF rules and regulations are specific to competitions sanctioned by the organization, and may differ from other BJJ organizations or academies. Ultimately it's up to you to determine what length works best for you based on your own preferences and needs.
SHOP BJJ GEAR