A couple of weeks ago 10-time world champion and BJJ legend Roger Gracie visited Copenhagen, Denmark to teach an exclusive seminar. The day before the event he received a one-of-a-kind Isami BJJ black belt that we custom made especially for him.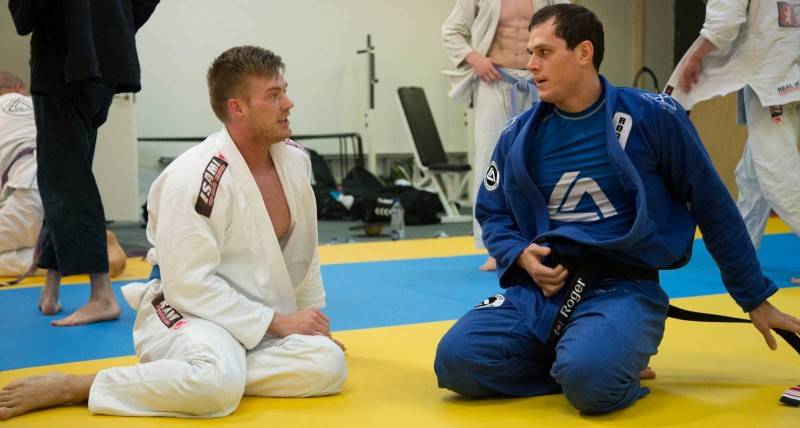 At 6' 4'' (1.93 m) and about 220lbs (100kg), Roger Gracie is a big man that fights savages as big or bigger than him. With that in mind we decided to go with a wider version of our top selling thick core black belt F-700. Our standard Isami belts are 42mm wide but the F-700 model is also available in 45mm and 47mm variations. We chose the wider one, called F-747.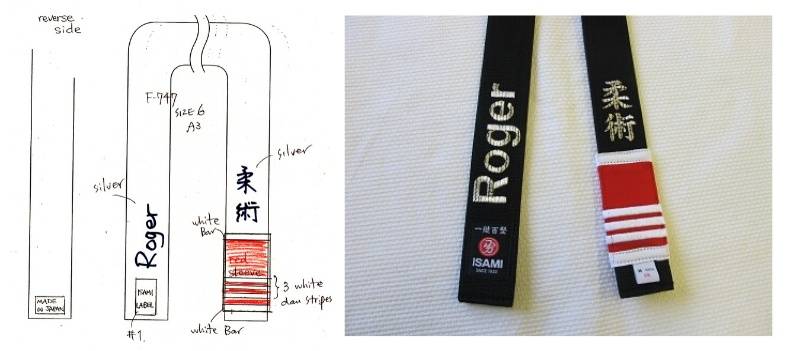 We customized this special belt with a couple of handmade embroideries in metallic silver thread: on Side A we added his name "Roger"; and on Side B we placed the Japanese Kanji letters for Jiu-Jitsu. Plus three degree dan stripes on a white sleeve with white bars. This special black belt turned out so beautiful!